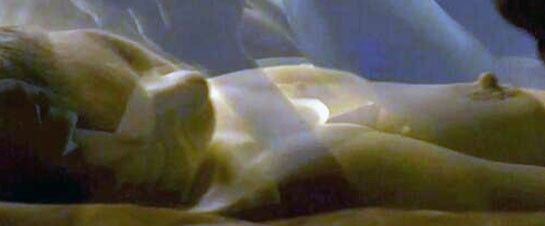 In this scene, Laura Ramsey is topless in just a pair of underwear as she lies on top of a man in bed, her right breast partially showing as it presses on the man's chest.
"Middle Men"
Laura Ramsey, dressed in a pink and black lingerie top and thong pants, strikes a sensual position on a couch, even revealing her camel toe as she lifts her left leg up.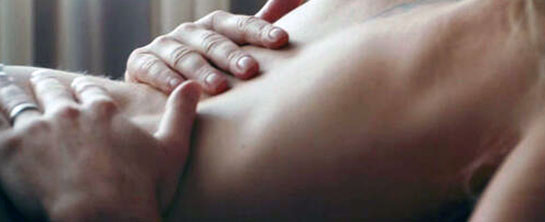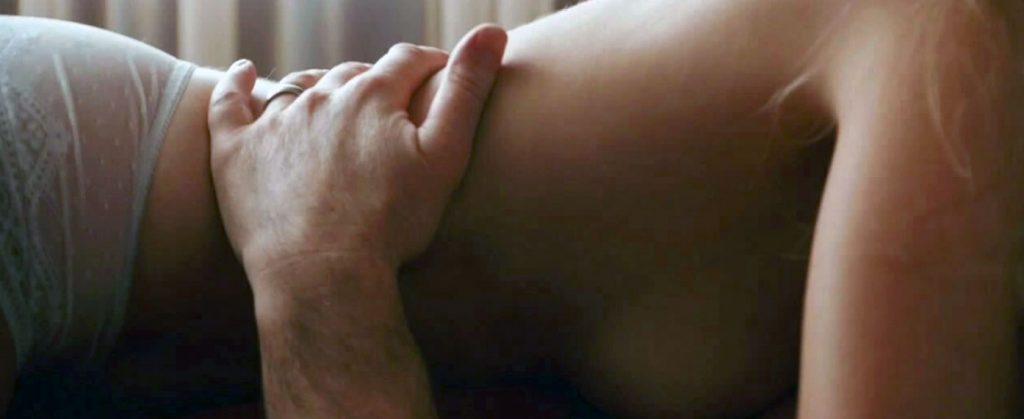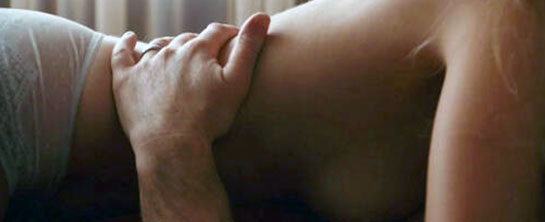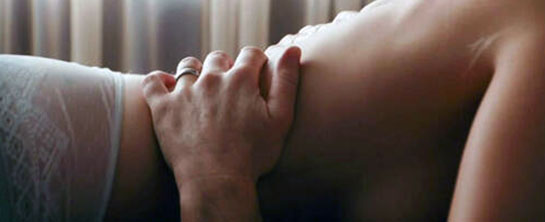 "No One Lives"
Now, Ramsey, wrapped in a towel, approaches a bed. As a man kneels in front of her, she sheds the towel and stands naked, her stomach visible.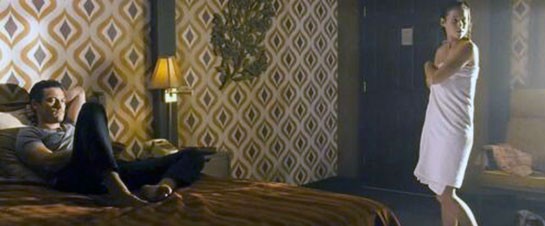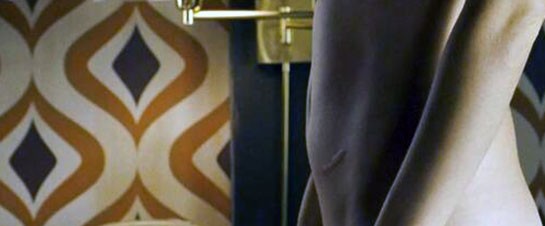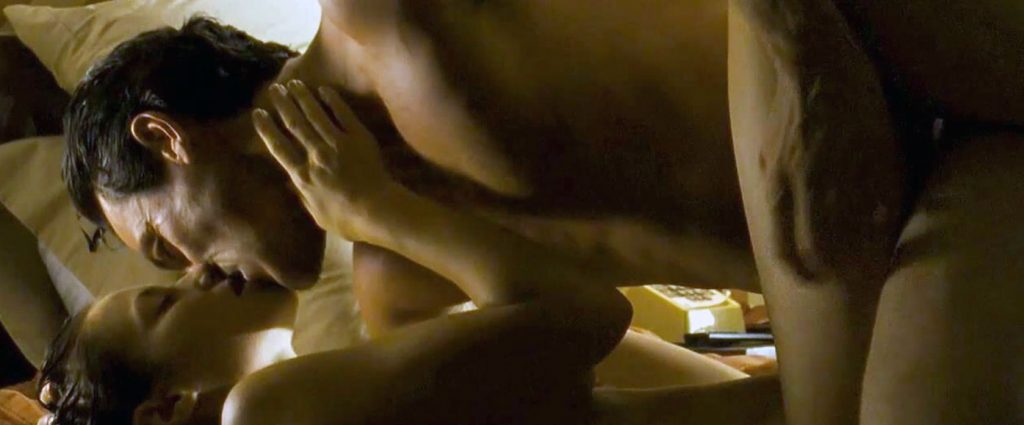 "Hindsight"
Laura Ramsey, dressed in a cropped white shirt and black slacks, enters a room with a box of clothes and then tries on numerous ensembles in front of a full-length mirror.